Club
Grass court bookings information
Tue Jul 12 2022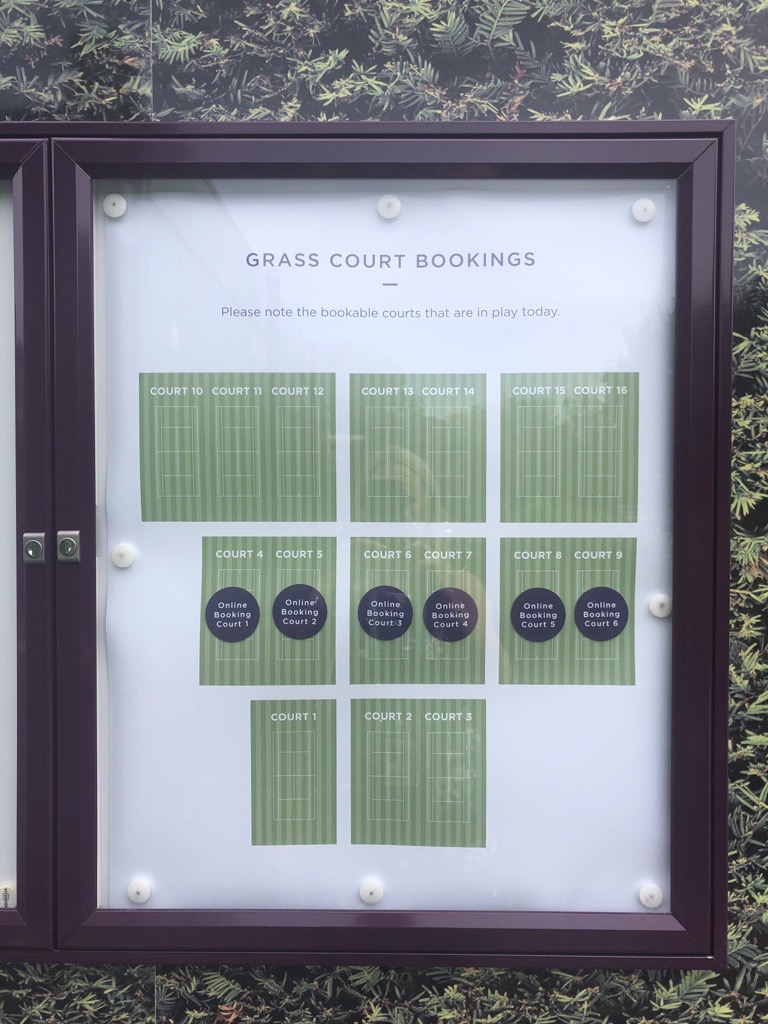 Players are advised that the grass court number booked in Clubspark will not necessarily be the actual court number played on due to the daily rotation of the courts by the grounds team. Therefore in order to learn which court has been allocated to your booking, please check on the grass court information map displayed in the notice board opposite the Duty Manager Reception office. The purple makers indicate which court each booking on the website has been given.
Example
The grounds team have advised that courts 4 – 9 are in play, so the purple markers show that online bookings on court 1 will play on court 4, players booked on court 2 on the website will play on court 5 and so on….
This will be updated before 11am each day so please check the board when you arrive to see what court you have been allocated.
If you have any questions please contact the Duty Manager.
Club
Sun Jul 17 2022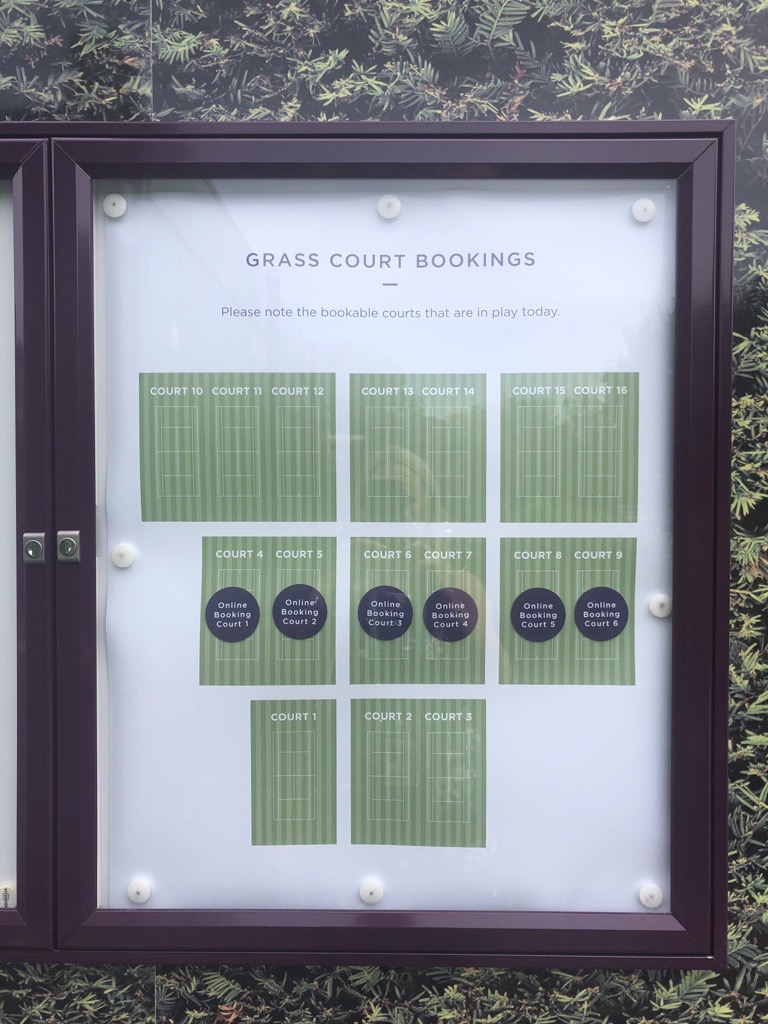 Club
Tue Jul 12 2022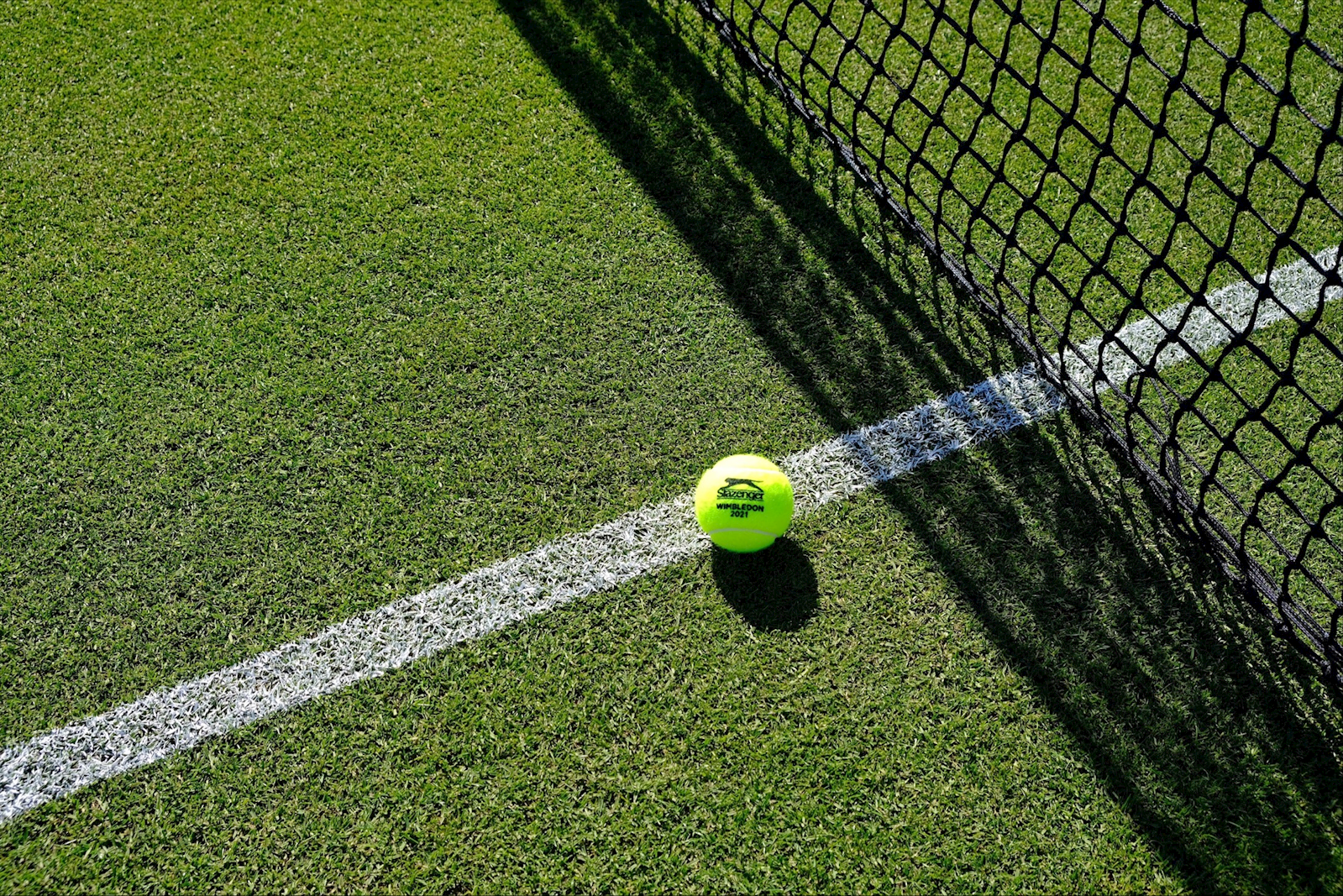 Club
Mon Jul 04 2022